Our Lady Health - Velankanni
Expression of Statue
In fulfillment of their vow, the Portuguese sailors put up a beautiful chapel at Vailankanni by transforming the thatched chapel which had been erected by the Catholic gentleman of Nagapattinam. On their next visit, the Portuguese decorated the altar with porcelain plates, illustrating biblical themes. These plates giving testimony to the visits of the Portuguese and to their gratitude to the Mother of Jesus, are seen even today around the throne of the miraculous statue of Our Lady of Health, over the main altar of the Shrine Basilica. In remembrance of the miraculous escape of the Portuguese from the tempest and of their safe landing Sat Vailankanni on the 8th of September, the Annual Feast of Our Lady of Health is being celebrated on the same day preceded by a novena period from 29th of August every year.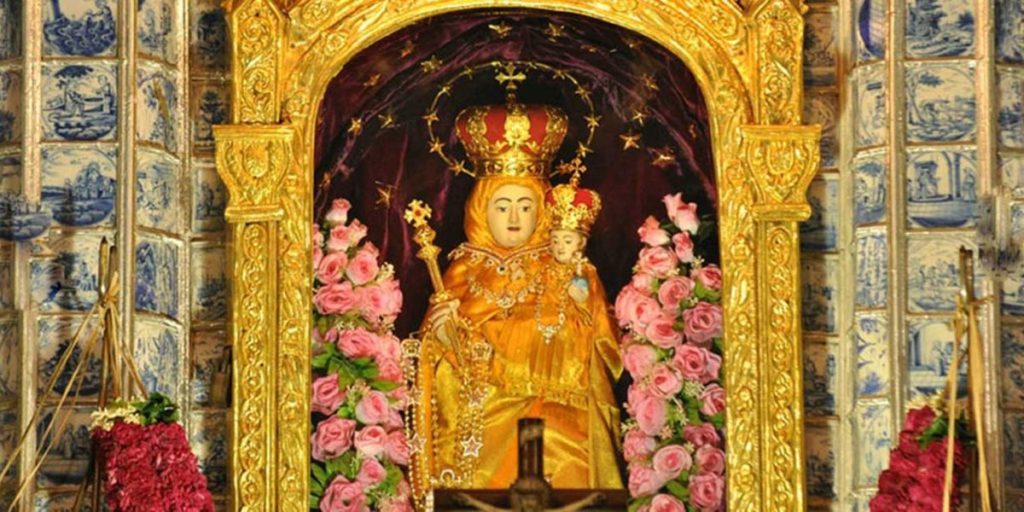 During the eleven days of the Annual Feast about 15 to 20 lakhs of pilgrims with no bar to region, religion, caste and nationality from all the corners of our country and from abroad visit the Shrine to obtain blessing of the Mother of Vailankanni and to thank her for the blessings received.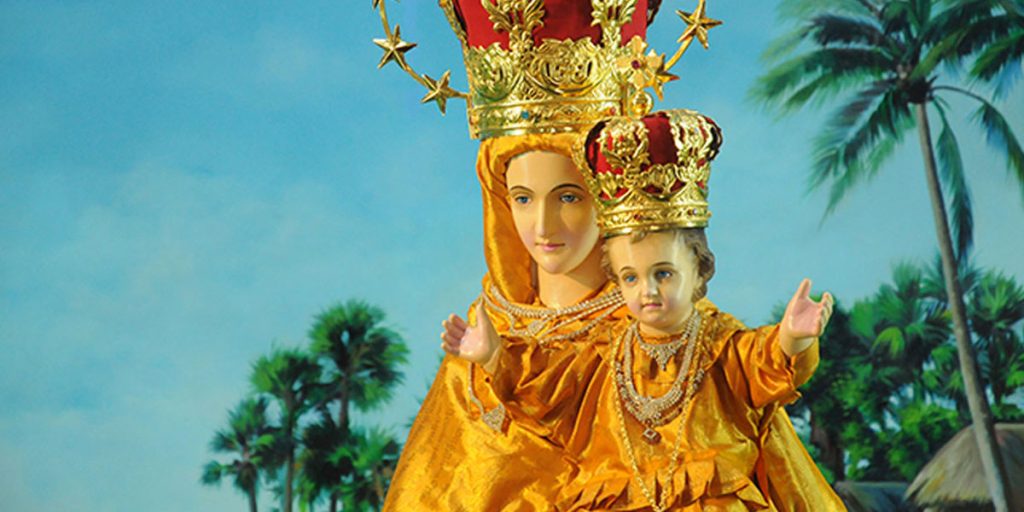 Disclaimer Policy
This is to inform that the content we use, are compiled by us after research and reference from various sources, and not copied directly from any source.